We are focused on player development
Next Level Camp will improve your basic basketball skills, mental strengths and athletic abilities in order to help you as a basketball player no matter what coach or team you're playing for.
The players are attentive
The players at Next Level Camp want to learn. One learns best by seeing, hearing and doing.
Our coaches will require the players to pay attention and focus. If the players listen and watch the coaches, they will learn more.
Build character
We do not just want to learn basketball, we also want the players to establish building blocks to their lives outside the basketball court.
Witnesses and labels, comrades and team games are important pieces both on and off the court.
Self-confidence and self-esteem create both solid world citizens and talented basketball players.
Repetition
The best way to learn is to see, hear and do.
To develop a new skill, you need to get thousands of repetitions and develop new muscle memory.
Active players
We want the participants at the camp to be active during the training. Our coaches will organize the training so that the players are in motion as much as possible . We dislike players standing in line and waiting for their turn. Next Level Camp participants should be occupied and active all the time.
Leadership
We want to help players become better leaders by starting to build their leadership qualities.
Having a stable and strong mental ability is an important part of basketball that should not be neglected.
Our goal is to find opportunities to help the players build their mentality and teach them the mental aspects of the game we have succeeded.
The ball is the best friend of the players
Each player should have a ball in his/her hands for most of the camp. Sometimes maybe two balls at once!
In some exercises, a ball is not necessary (agility, movement without ball, physics, defense etc.), but to become a better offensive player, it's an advantage if the ball is your friend.
Our coaches are committed 
The quality of camps is usually measured through the coaches. Good camps have trained and dedicated coaches that work hard to make players better and better.
Next Level Camp is no exception and our coaches, all of whom have a solid basketball background, will do everything they can for the players to feel comfortable and gain knowledge so they can take the next step in their basketball development.
Have fun

It should be fun to be on camps, play basket and hang out with old and new friends.
Next Level Camp has emerged from our collective experience and is driven by helping young basketball players take the next step in their basketball development.
Several of us coaches have both organized and participated in numerous basketball camps in Sweden, as well as internationally, over the years.
Now we pick the raisins from the cake and create the basketball camp of the future.
Our vision is to be Sweden's largest and best development camp for basketball players and ultimately attract players and coaches from all over the world.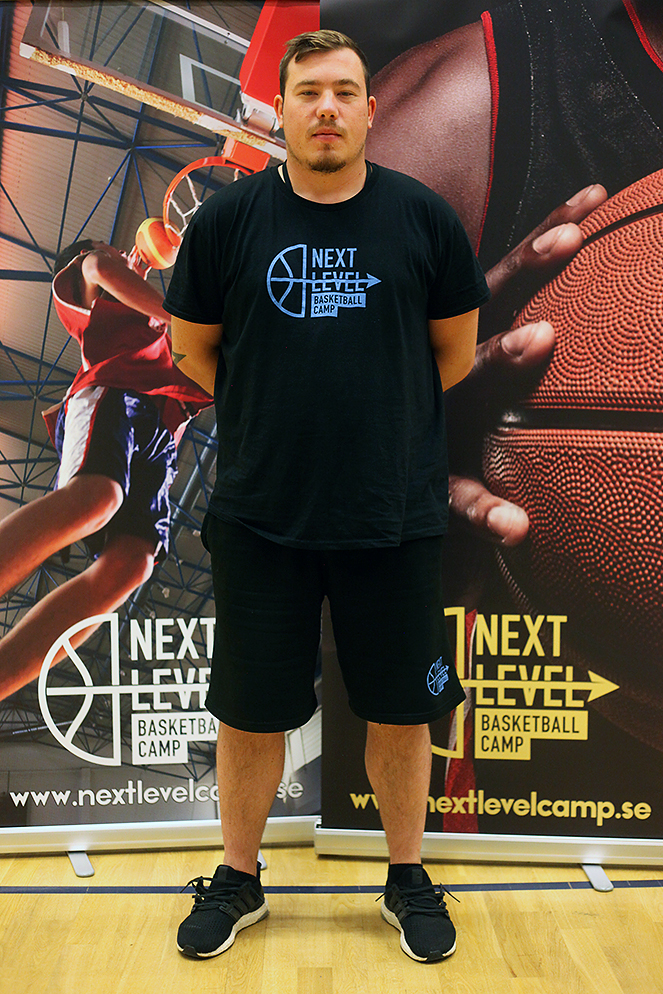 Robin Wegebo
Coach
Robin Wegebo, 29, coaches this season in Hammarby Basket where he has been with both Men U19 and girls 05
Robin has been a youth coach for both girls 'and boys' teams for over 10 years and has a broad competence.
Civilly, he works as a student assistant at a school. In addition, he has been a coach in the Region program in Stockholm for three years and also had a season as coach of Hammarby Baskets men's team.
Coach Wegebo is passionate about the individual development of young basketball players and prefers training over matches.
This summer, coach Wegebo's second Next Level Camp will be.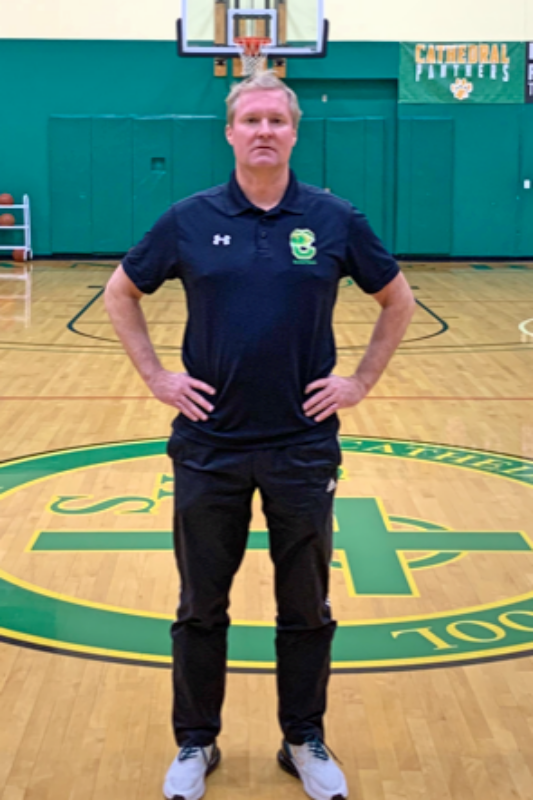 Brian Lieber
Coach
Brian Lieber is 47 years old and comes to us from Boston, Massachusetts, USA where he coaches a High School varsity team (ages 16-18) called Cathedral High School.
Brians coaching career began only a few years ago. After spending 20+ years working in corporate America he made the decision to pursue a different path, and start a career in the game he loves.
He has also coached at youth camps in Italy (NBC Italia) and Montenegro (Montenegro Basketball Camp).
This is his first year joining the Next Level Camp team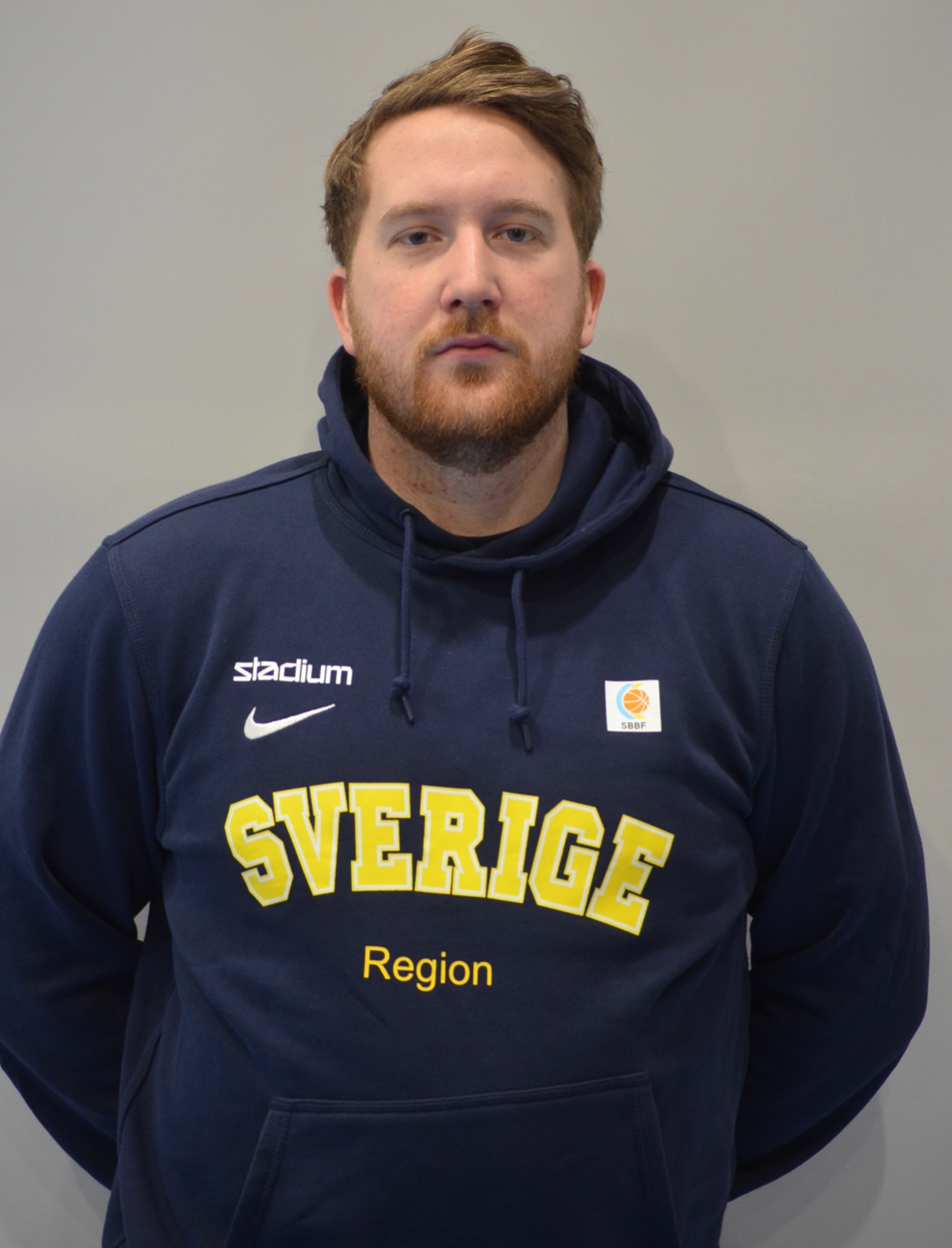 Markus Eklund Brkic
Coach
Markus Eklund Brkic, 28, has coached youth players for over 10 years.
This season he is coach for Girls 06 in Blackeberg Basket as well as assistant coach on the club's women's team in Basketettan.
Markus has a broad coaching experience and has coached everything from small children up to Basketettan on the women's side. He has also coached the Regional and District teams in Stockholm.
Markus is a positive and happy person who loves to coach youth players and see development in young players when the little extra clicks. He will give the children all the right opportunities so that they can become their best version of themselves.
Coach Eklund Brkic participates as coach at his first Next Level Camp in the summer of 2020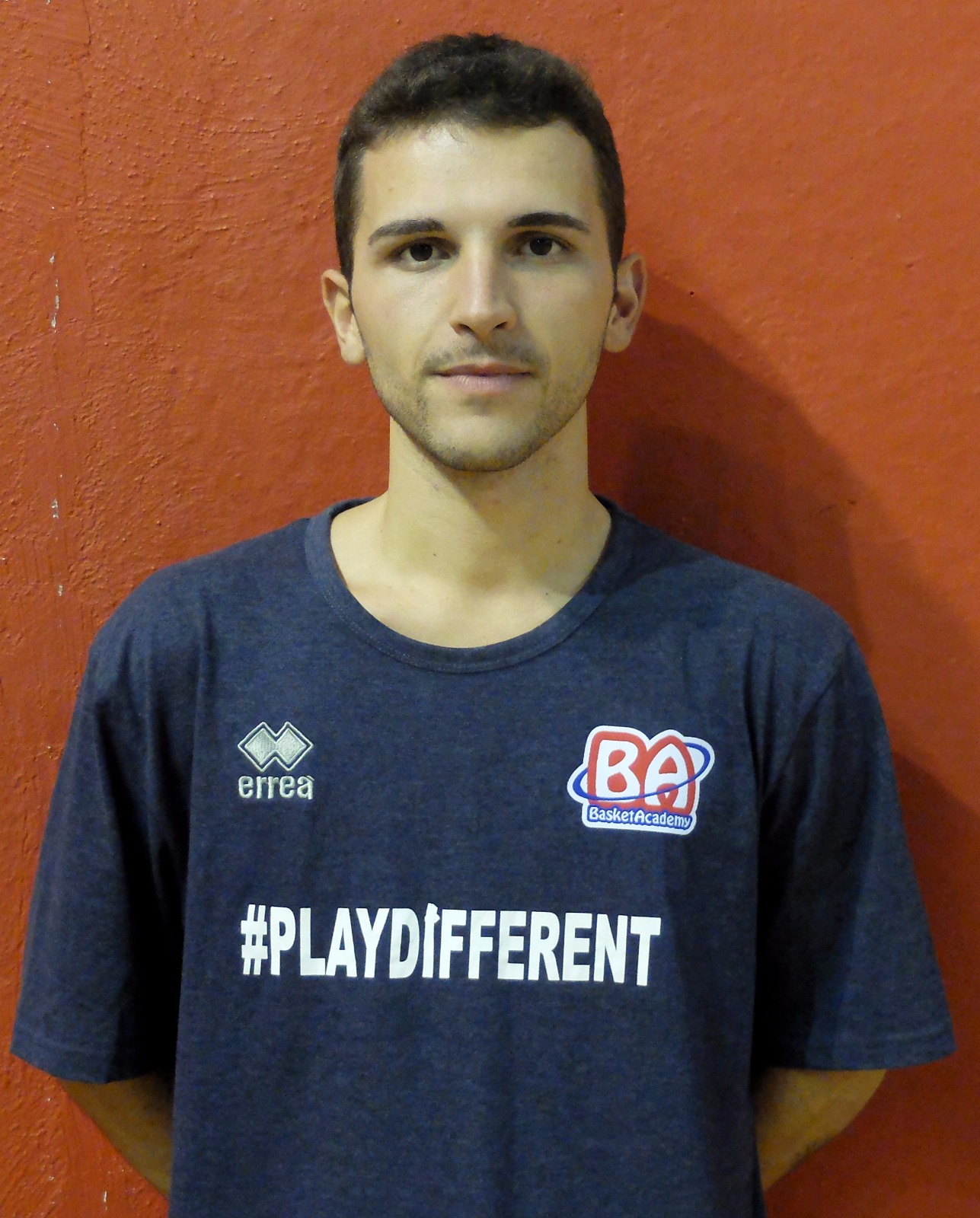 Claudio De Feo
Coach
Claudio De Feo, 26, is the head coach of the Academy Pontevecchio U14 and U16 teams in Perugia, Italy.
Claudio is also a tutor for the region's academy and has been a youth coach in several other Italian clubs such as Virtus Siena, Forio Basket and Lido di Roma.
His focus is on developing youth players and also works a lot with individual training. Claudio has also been a frequent camp coach at large camps in Italy.
In the summer of 2020, Coach De Feo makes his first camp in Sweden when he participates as a coach at Next Level Camp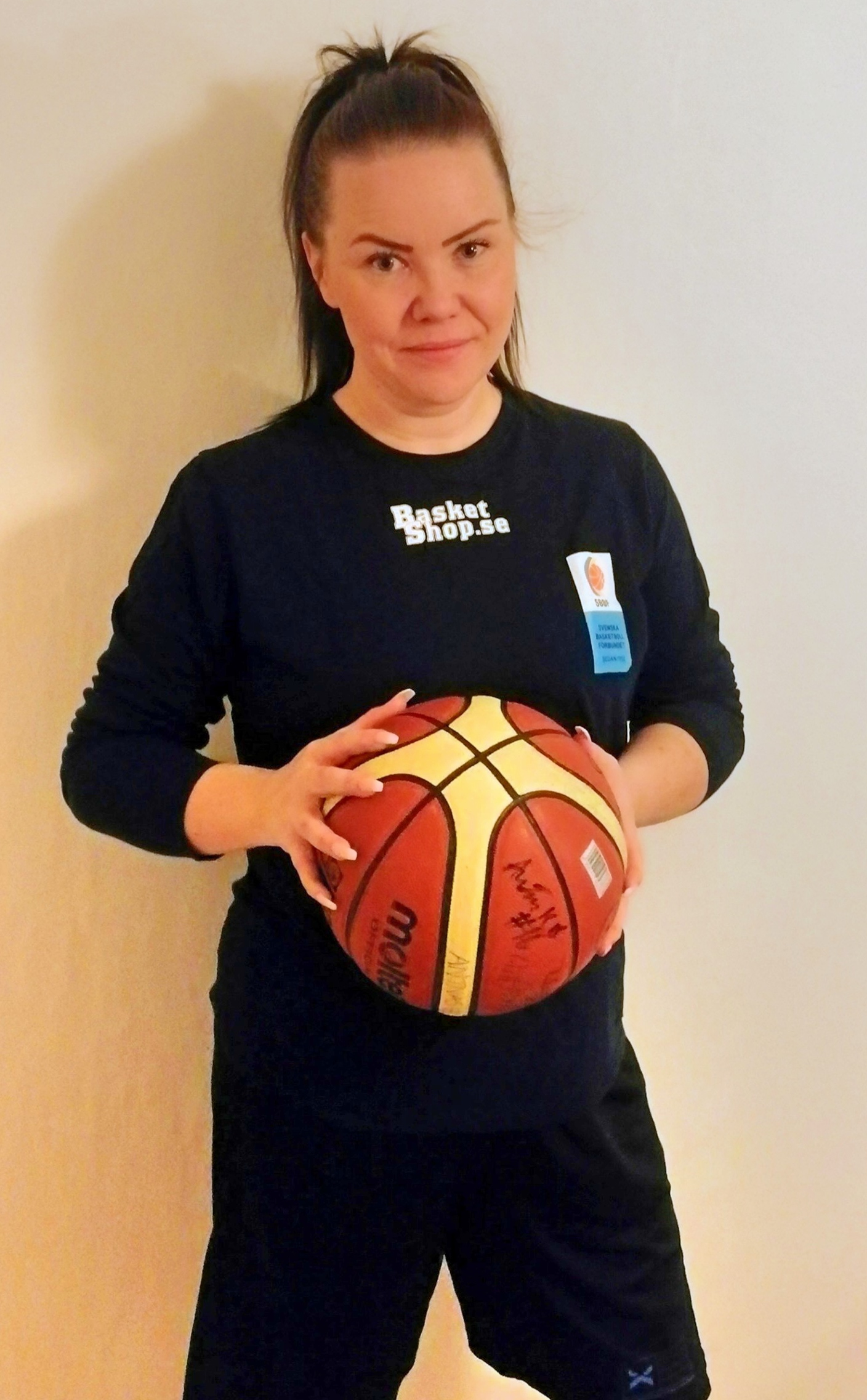 Katarina Kjällman
Coach
Katarina "Katta" Kjällman, 34, from Luleå is educated Integration educator and has a multifaceted basketball background.
Katta has previously played in Basketettan (The second league in Sweden) and has coached youth teams for almost 20 years.
She is a Step 3 trained coach and has many years of experience in the Region operations. In addition to her assignments as a coach, she is also FIBA-licensed statistician and association chair for Antnäs Villagers in Luleå.
With a great commitment and inclusive mindset she wants to make the players involved and aware of their own learning. Fundamental foundations, decision making and the will to learn are the elements she values ​​most.
Coach Kjällman is making her first year as coach at Next Level Camp this summer.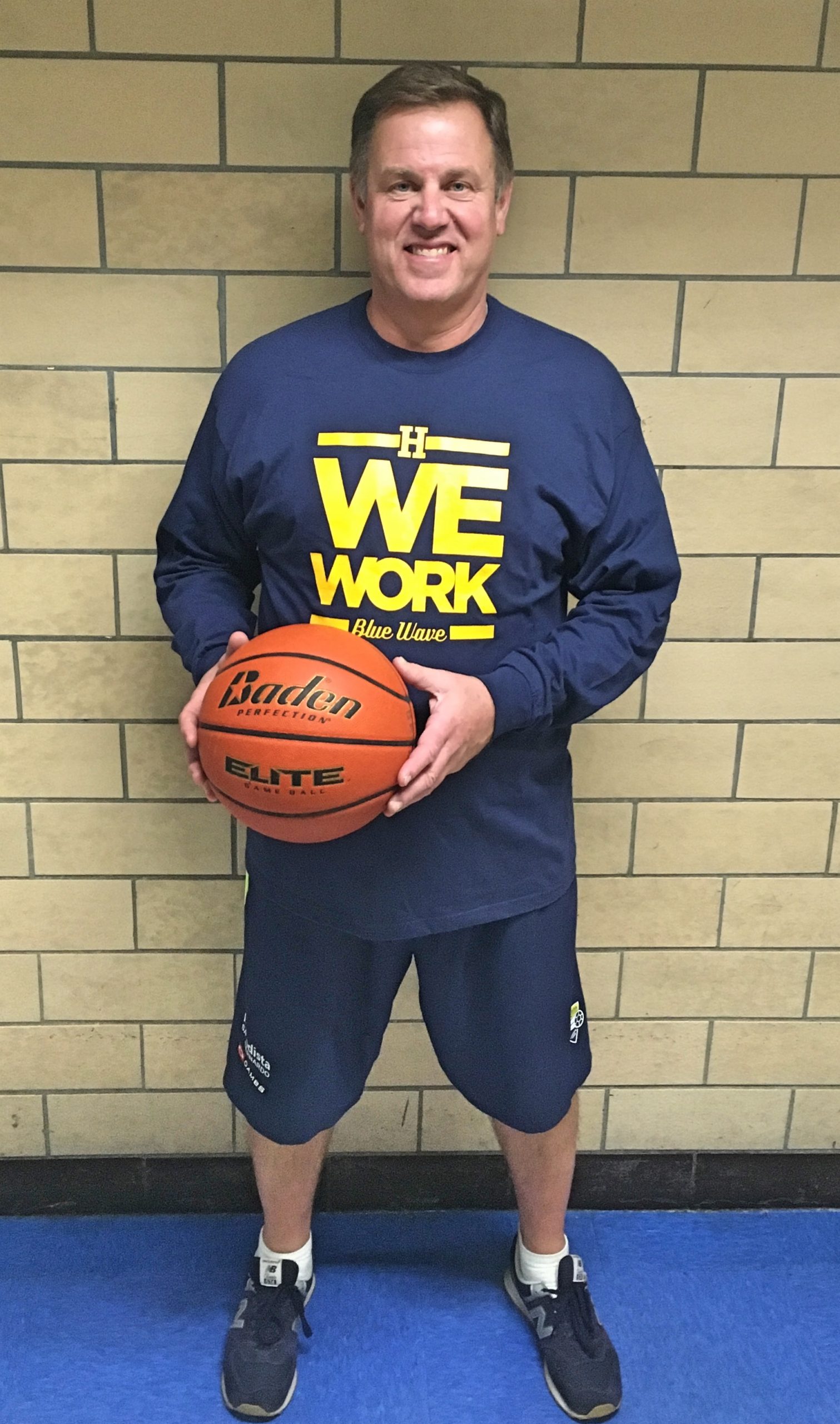 David Nyblom
Coach
David Nyblom, 56 years old, has over 35 years' coaching experience.
Most recently, he was the head coach for twenty-five seasons for the Division I Varsity boys' program at Hope High School in Providence, RI.
He is a USA Basketball Gold Licensed Coach and he was a lead coach at WBSC in Italy, the National Phenom America Camp in San Diego and was the Camp Director at the Horsholm 79ers Professional Basketball Club Camp in Denmark.
David played collegiate basketball at Norwich University and is a member of their Athletic Hall of Fame.  He is the current associate head coach for the Girls' High School AA Prep team at St. Andrew's School.
This will be Coach Nybloms first Next Level Camp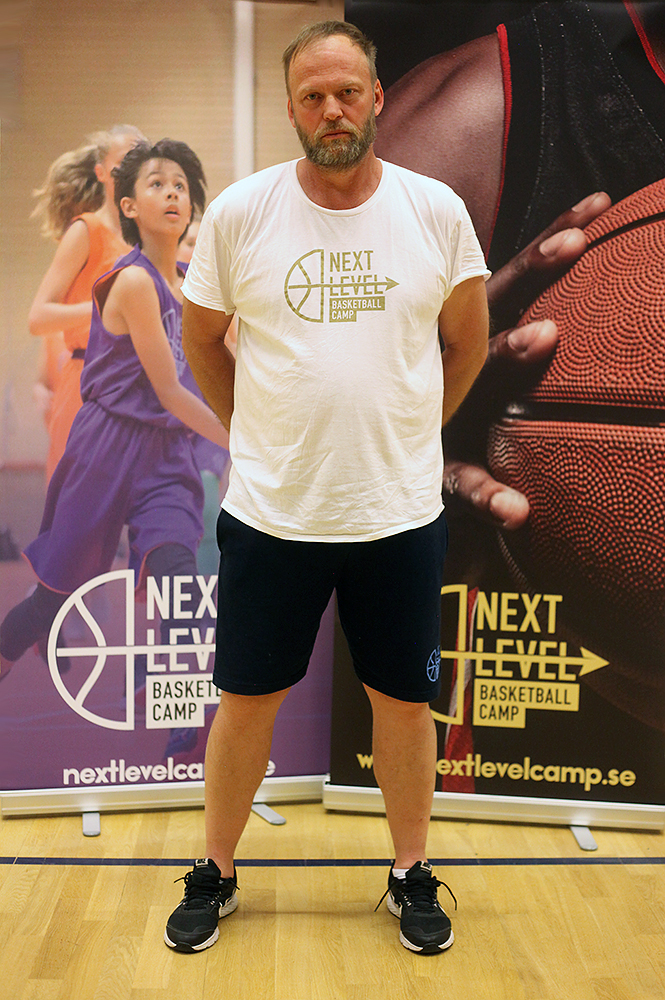 Christer Lönnqvist
Coach
Christer Lönnqvist, 54 year old, has 27 years of experience in coaching assignments in various clubs, primarily at KFUM Central but now working in Hammarby Basket as head coach for men U19.
Christer, who in everyday life is called "Hets" has coached at all levels, from five-year-olds to the Swedish divison 1.
As a player he has also made several junior national games and played for Södertälje in Basketligan.
He has brought these experiences with him in his role as a youth coach.
Shooting technique and developing the players' shooting percentage is something Christer is passionate about.
Coach Lönnqvist is doing his third year as coach at Next Level Camp this summer.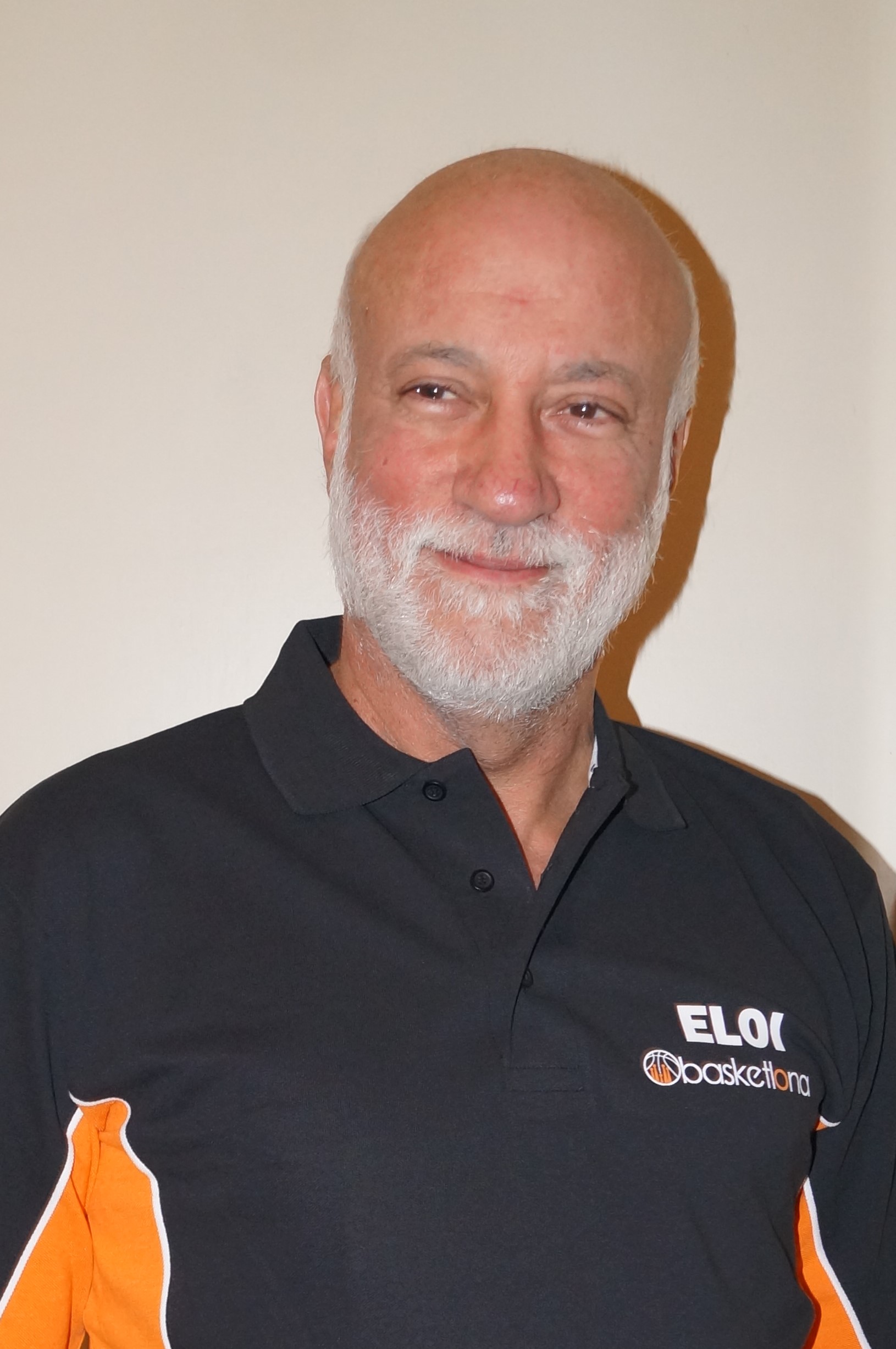 Eloi Casanovas
Coach
Eloi Casanovas, 61 years old, is a Spanish coach who has been a professional basketball coach since 1984.
He is now responsible for the Pierre Oriola Campus in Barcelona and Technical Director for CE Diagonal mar.
Eloi has coached many different Catalan "national teams" as well as been national team coach on several Spanish youth national teams and also for a period been assistant coach for Spain's national women's team.
He has trained several international Spanish top players and together with Ramon Jordana Eloi created the talent program for young basketball players in Catalonia that is still used today.
This summer, Coach Casanova's is doing his first Next Level Camp in Stockholm.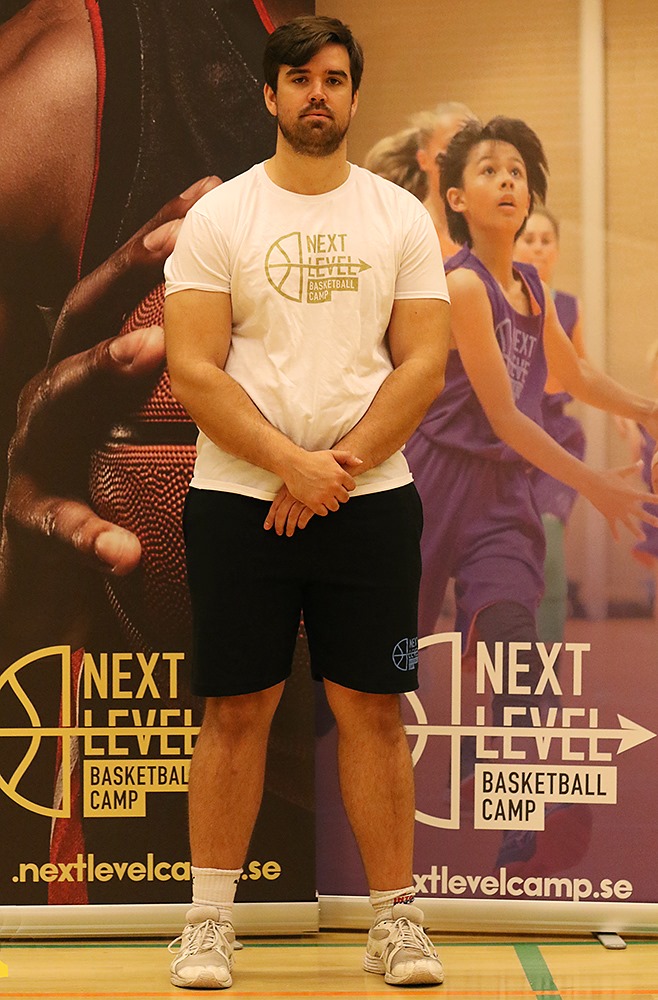 Philip Benediktsson
Coach
Philip Benediktsson, 27 years old, has coached youth players for more than 10 years, worked as a sports manager at Lidingö Basket and has been a coach at regional and district teams.
He has a degree in coaching from GIH and is a step 3 trained coach.
Philip is now continuing to become a physiotherapist.
"Basketball IQ" (wise decision), focus and enormous willpower is something Philip values ​​highly on the basketball court. Giving each player the right tools and knowledge to make wise decisions is something he builds on his training philosophy.
Coach Benediktsson is doing his second Next Level Camp this summer!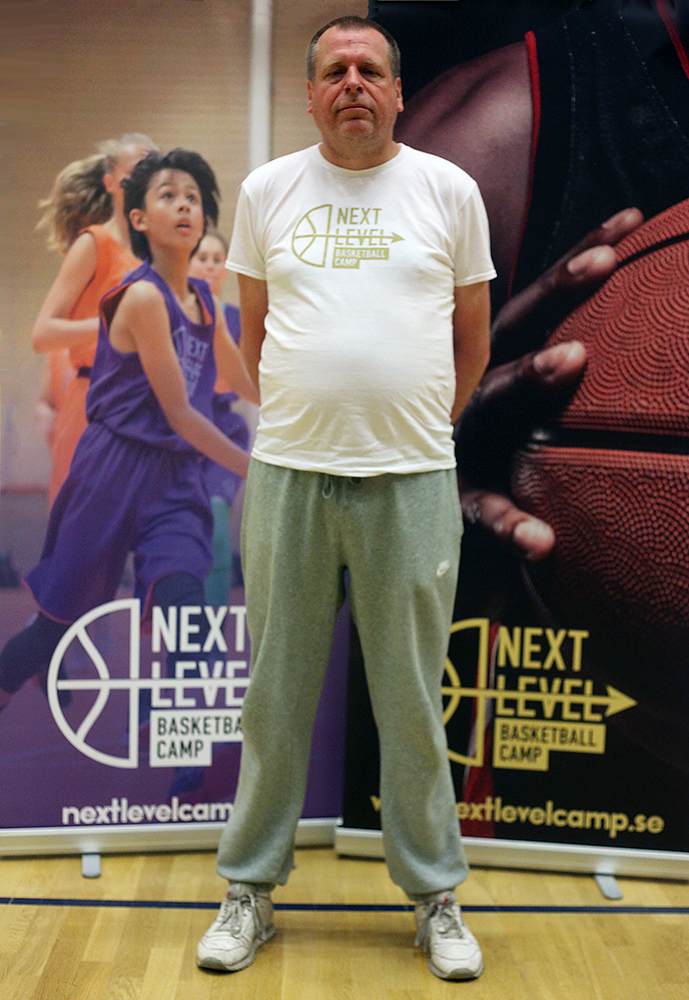 Magnus Fogelberg
Coach
Magnus Fogelberg, 54 years, better known as Zlangen, is a Step 3 trained coach with over 40 seasons of experience as a basketball coach.
Zlangen, who has trained everything from 6-year-olds to men and women in div 1, has been active in Djursholm Indians for the past 10 seasons where he is a full-time youth coach. Previous clubs are Söderköping, IFK Linköping, KFUM Lidingö, Stockholms Polisen, Skuru Basket and Växjö Queens.
Magnus loves working with young people (both boys and girls) and prefers training before matches and he is equally interested in individual player development and fine-tuning their technical details.
This will be Coach Fogelberg's second Next Level Camp.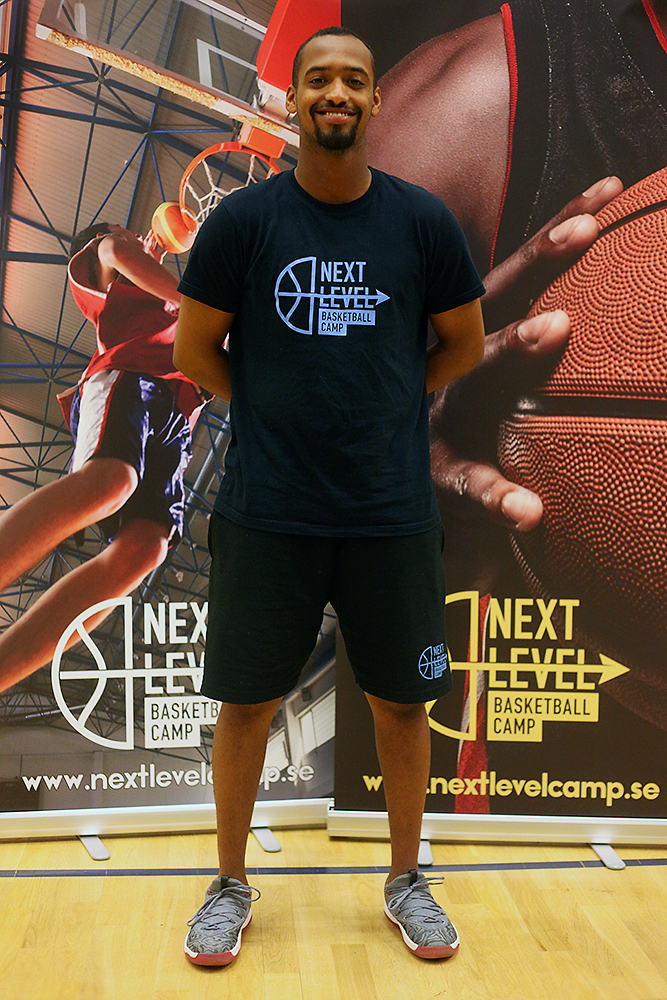 Mohamed Madani
Coach
Mohamed Madani, 24 years old, is a leader in Hammarby Basket. previously coached the club's women's team and Girls 03. In other words, Coach Madani has a wide spectrum to use when training players.
Mohamed is a committed coach who spreads energy and is passionate about helping his players achieve their dreams. Mohamed is also known for his positive and happy manner towards everyone in his surroundings.
A dedicated coach that everyone wants at their camps. A real joy spreader.
Mohamed who joined the start of Next Level Camp 2018 has been one of the most popular coaches in previous years. His participation in 2020 makes him now making his third NLC.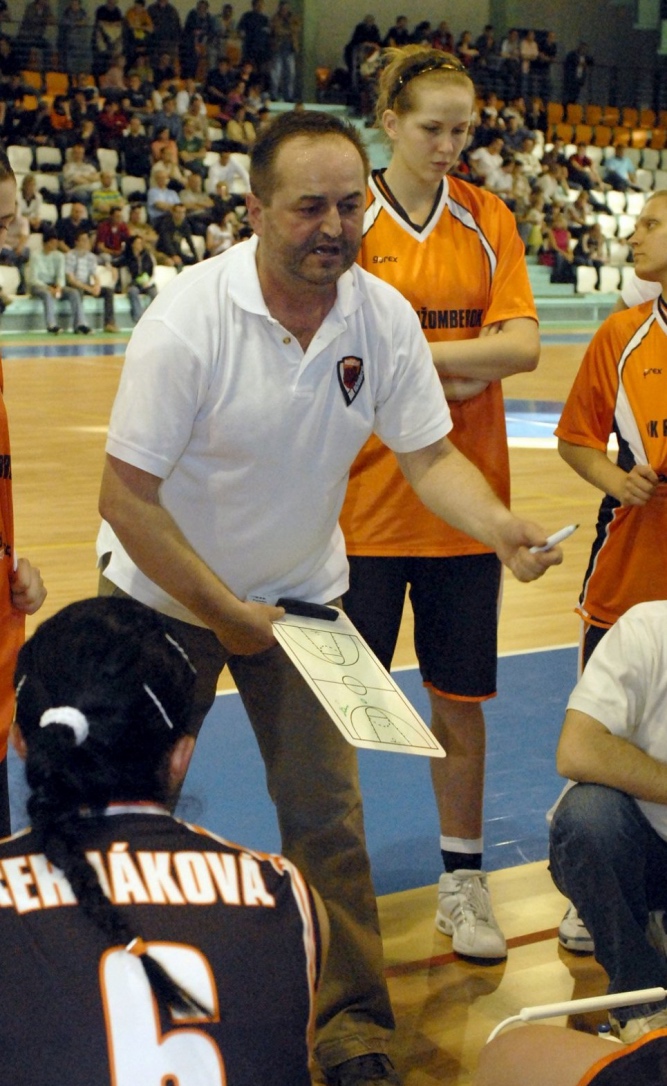 Stanislav Onuska
Coach
Stanislav Onuska, 57, has worked professionally as a basketball coach for 26 years. This season he coaches Slavia Prague's women's team in the Czech highest league, Extra Liga.
In addition to that he has coached at Eurocup and has also coached several Slovak and Czech national teams at "all" ages for ladies.
In 1999 he was on the coach staff for the Czech Republic who came 5th in EuroBasket.
In 2001 he coached Syria's national team for men.
He has also been selected as Slovakia's best youth coach on numerous occasions.
Stanislav places great emphasis on the players being technically well prepared for the future and future challenges. That's why he works particularly hard with the technique when training younger players.
He also works extensively with individual and team oriented motivation as well as mental training.
This will be Coach Onuska's first participation at Next Level Camp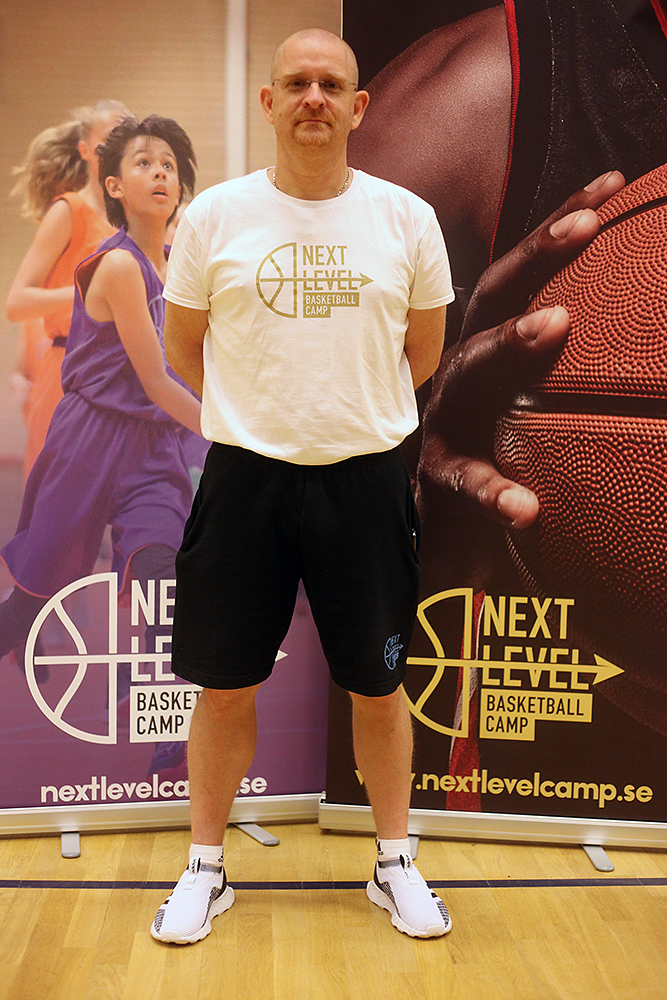 Joakim Brunnström
Coach
Joakim Brunnström, 45, with about 20 years of experience as a basketball coach, is this season the coach of Södertälje BBK's Girls-06.
Jocke has for the past 15 years been active as a coach on the girl side in SBBK and with players from 4 years to elite.
A dedicated, committed and solid basketball coach who is made 9 years as Regioncoach and has been with 5 years at different national youth teams.
Coach Brunnström does his second Next Level Camp in 2019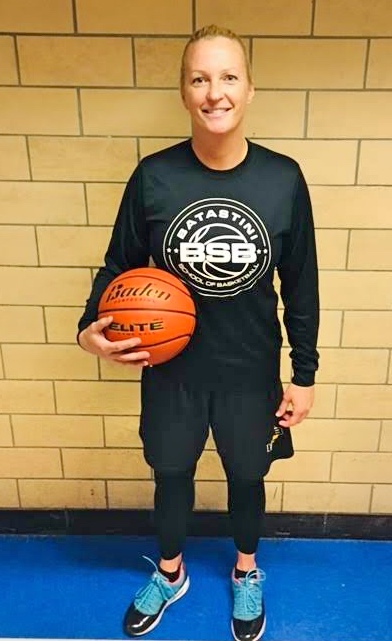 Christina Batastini
Coach
Christina Batastin, 41 years old, i is the head instructor of Batastini School of Basketball in Providence, RI.
She played and coached professionally in Europe, was a practice player for the WNBA's Connecticut Sun,  played for #1 ranked and NCAA Final Four team Stanford University, coached at Brown University, and was named a high school Parade and Nike All-American.
Christina has a Masters in Education from Harvard University and is a USA Basketball Gold Licensed Coach.
Coach Batastini is the current head coach for the Girls' High School AA Prep team at St. Andrew's School.
This will be Christinas first Next Level Camp
Aitor Paris
Coach
Aitor Paris, 24-year-old basketball coach from Barcelona, ​​Spain.
Coach Paris has been a basketball coach for 9 seasons with a special focus on boys and girls U12 to U18 He has also trained women's seniors.
In addition to his involvement in basketball, he works as a sports teacher at a school in Barcelona.
This season he is the coach of the Catalan club Ktòlic where he coaches the club's Ladies U18.
Aitor is a dedicated, knowledgeable and promising coach who loves basketball and has previously participated as coach at several international camps.
Aitor participated in NLC18 & 19 and will now participate in his third Next Level Camp this summer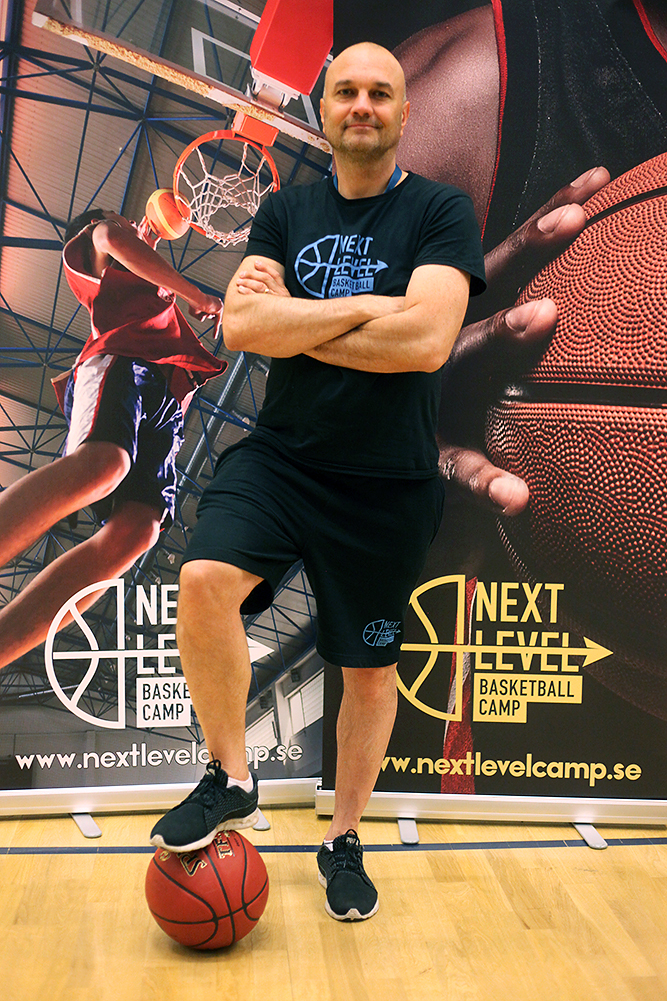 Joakim Samuelsson
Coach/Camp director
Joakim "Jocke" Samuelsson, has over 25 years of experience in developing youth players in basketball.

He has been working as a basketball coach in school with basketball classesl for 16 years and with the Swedish Region teams for 8 years as well as a youth national coach.

He has helped many players to reach different youth nationalteams and won the most as youth coach.
However, Jocke's biggest merit is that he is Sweden's first, and only one trainer so far, who helped three players from Sweden reach the NBA / WNBA. Maciej Lampe, Damir Markota and Amanda Zahui B. have all been trained regularly by Jocke.

Jocke is also the founder and still the project leader of the Lampe Challenge basketball tournament, which is played every year in May.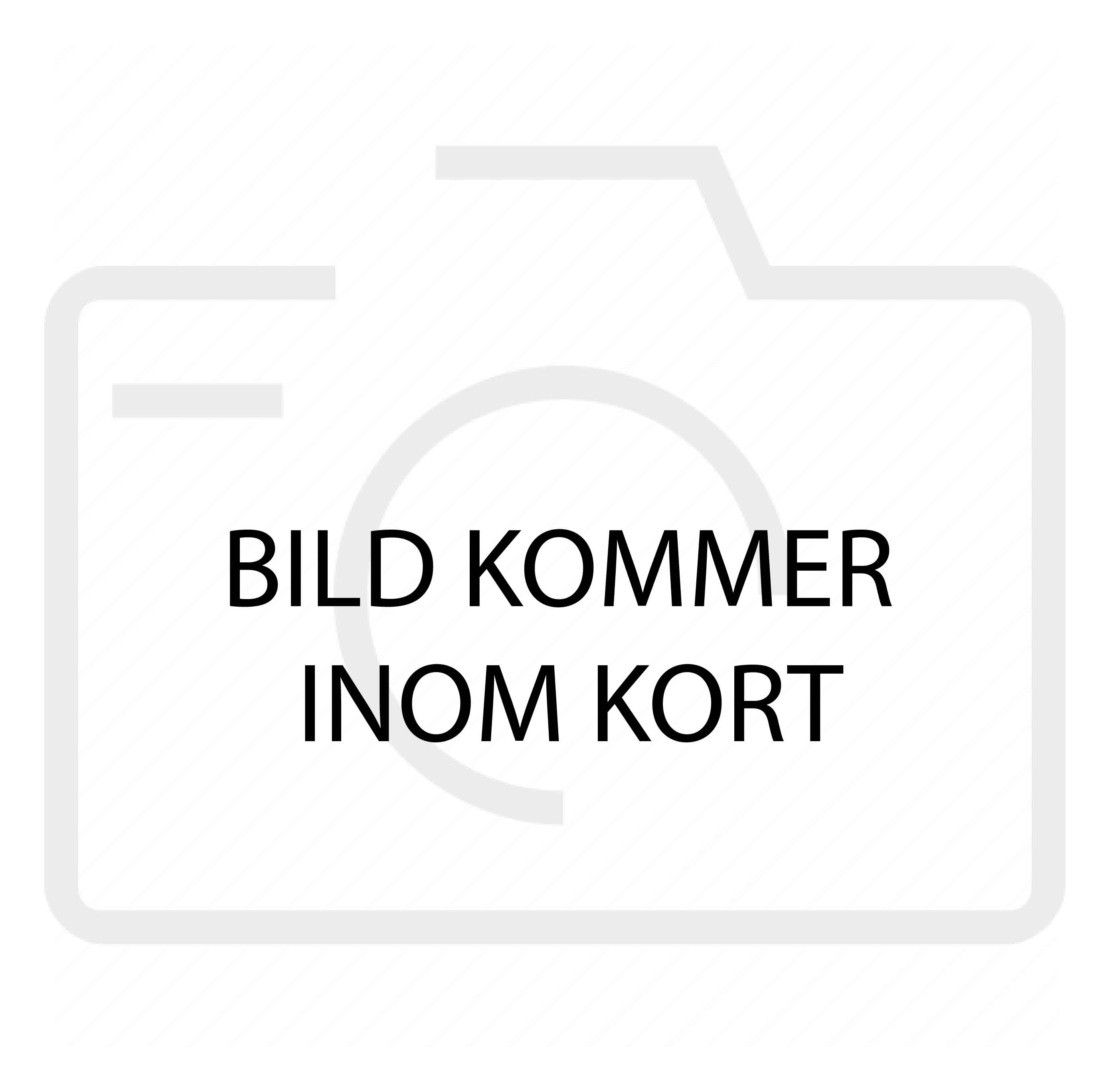 More coaches will be presented on a regular basis during the winter