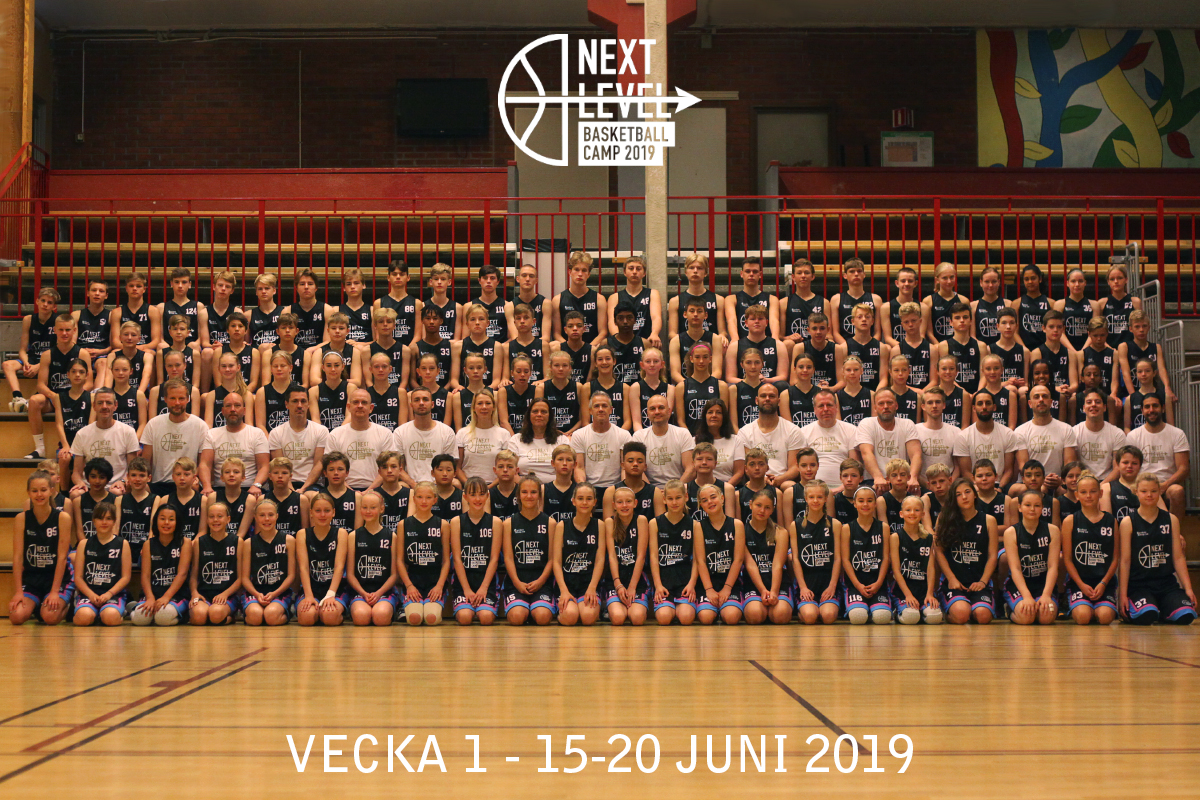 Next Level Camp Winter Edition
February 24-26, 2020, we arranged a Skills camp in Gubbängshallen, a day camp with Head coach Justin Berry from The Basketball Embassy.
Next Level Camp 2021 – Stockholm (Haninge)

Next Level Camp is a new basketball camp for those who want to take the next step in their basketball development.
We arranged our first camp, 16-21 June 2018, and it became a big success with about 90 basketball players on the camp.
2019 we arrange two session and both weeks was sold out.
This summer we will arrange two camps.
We see ourselves as an educational camp where the goal is to give each individual new or "finer" tools to become a better basketball player.
The coaches at the camp are hand picked to ensure high quality.
All of our coaches are talented and have a wealth of skills and education.
We are now working with the preparations of editon three of Next Level Camp.
Choose which week who suits you the best or why not sign up to both.
The registration opens in december 2020
Week 1: 19-24 June
Week 2: 27 June-2 July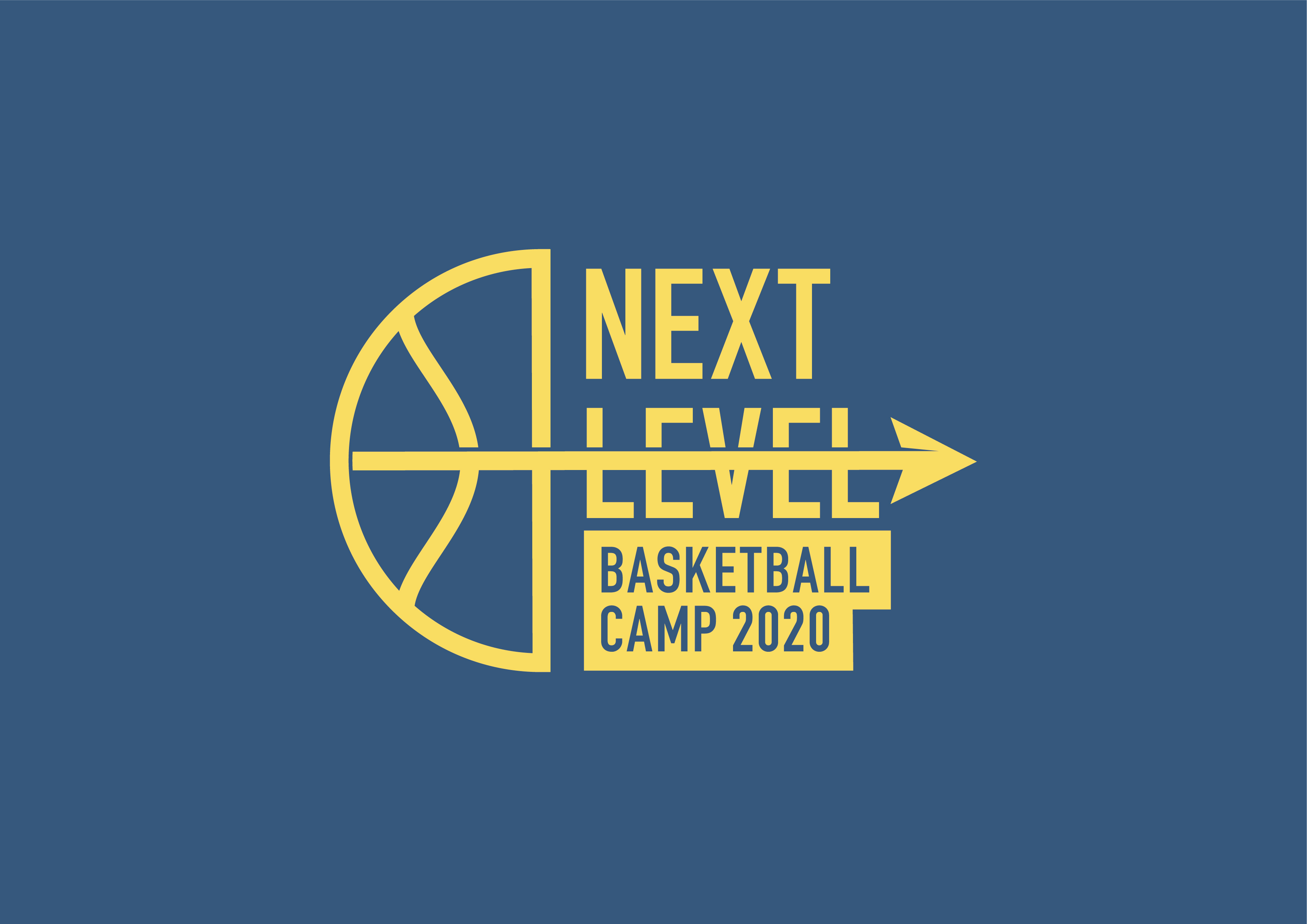 2020
Week 1: The camp was sold out within 2 hours – 180 players
Week 2: The camp was sold out in two days – 91 players
2019

Week 1: The camp was sold out with 115 participants

Week 2: The camp was sold out with 95 participants
2018
Week 1: The camp was sold out with 90 participants

Joakim Brunnström 
Joakim Brunnström, 47, with more than 20 years of experience as a basketball coach, is this year "working" as a coach mentor.
Jocke has for the past 15 years been active as a coach on the girl side in SBBK and with players from 4 years to elite.
A dedicated, committed and solid basketball coach who is made 9 years as Regioncoach and has been with 5 years at different national youth teams.
Coach Brunnström does his third Next Level Camp in 2021
Aitor Paris
Aitor Paris, 25-year-old basketball coach from Barcelona, ​​Spain.
Coach Paris has been a basketball coach for 9 seasons with a special focus on boys and girls U12 to U18. He has also trained women's seniors. In Barcelona, ​​he is the coach of the Catalan club Ktòlic. In addition to his involvement in basketball, he works as a sports teacher at a school in Barcelona.
Aitor is a committed, knowledgeable and talented coach who loves basketball and has previously participated as a coach at several international camps. He also runs his own basketball camp, Ballers United Academy, on the island of Menorca. See more on Facebook: @ballersunitedacademy
Aitor, who was at the start of NLC, loves Sweden and Next Level Camp and has participated in NLC17 & 18 & 19 and will now participate in his fourth Next Level Camp.
Mikael Nordqvist  

Mikael "Knubbe" Nordqvist, 42 years old, has been active as a basketball coach for 27 seasons, of which the last 15 in Club IK Eos. This season he is a coach mentor and responsible NIU Instructor at Polhems Highschool in Lund.
Knubbe is step 4 trained and coached last season IK Eo's women's team in the Swedish Basketball League. He has also been a regional and youth national team coach for several years.
Knubbe's sign is that he always cares about all the individuals he trains and many of the players continue to be active for a long time in basketball. He is passionate about player development and seeing players dare to do new things in matches.
In training, he likes to focus on a few things but with great variety. "Less is more". In 2021, Coach Nordqvist will make his first Next Level Camp
Eloi Casanovas 
Eloi Casanovas, 62, is a Spanish coach who has been a professional basketball coach since 1984. He is now responsible for the Pierre Oriola Campus in Barcelona and technical manager for CE Diagonal mar.
Eloi has coached many different Catalan "national teams" and been the national team coach on several Spanish youth national teams and also for a period been assistant coach for Spain's women's national team.
He has coached several international Spanish top players and together with Ramon Jordana, Eloi created the talent program for young baskets playing in Catalonia that is still used today.
Coach Casanovas will in 2021 participate in his first Next Level Camp in Stockholm.
Born: 1972 Family: wife and two children
Job: Club director
Enjoys in life: Youth basketball
Three quick words describing Jocke:
Engaged, Organizational, Accurate
Joakim "Jocke" Samuelsson, has over 26 years of experience in developing youth players in basketball. He has been working as a basketball coach at high school for 15 years and with the swedish Region teams for 8 years as well as a youth national coach.
He has helped many players to reach different youth nationalteams and won the most as youth coach. However, Jocke's biggest merit is that he is Sweden's first, and only one trainer so far, who helped three players from Sweden reach the NBA / WNBA. Maciej Lampe, Damir Markota and Amanda Zahui B. have all been trained regularly by Jocke. Jocke is also the founder and still the project leader of the Lampe Challenge basketball tournament, which is played every year in May.
Next Level Camp is his latest project and will now be arranged for the third year in a row.