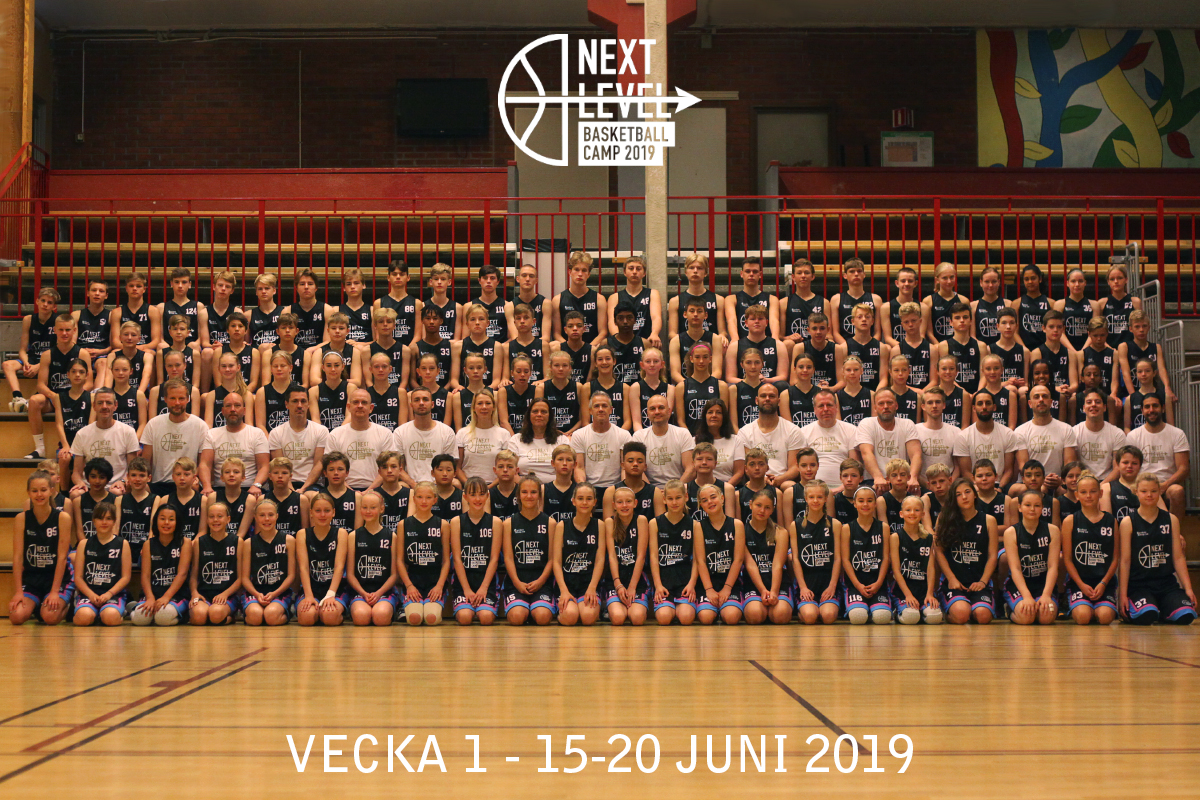 Next Level Camp 2020 – Stockholm (Haninge)

The registration opens 7/12
Next Level Camp is a new basketball camp for those who want to take the next step in their basketball development.
We arranged our first camp, 16-21 June 2018, and it became a big success with about 90 basketball players on the camp.
2019 we arrange two session and both weeks was sold out.
This summer we will arrange two camps.
We see ourselves as an educational camp where the goal is to give each individual new or "finer" tools to become a better basketball player.
The coaches at the camp are hand picked to ensure high quality.
All of our coaches are talented and have a wealth of skills and education.
We are now working with the preparations of editon three of Next Level Camp.
Choose which week who suits you the best or why not sign up to both.
The registration open the 7:th of december 2019
Week 1: 13-18 June
Week 2: 21-26 June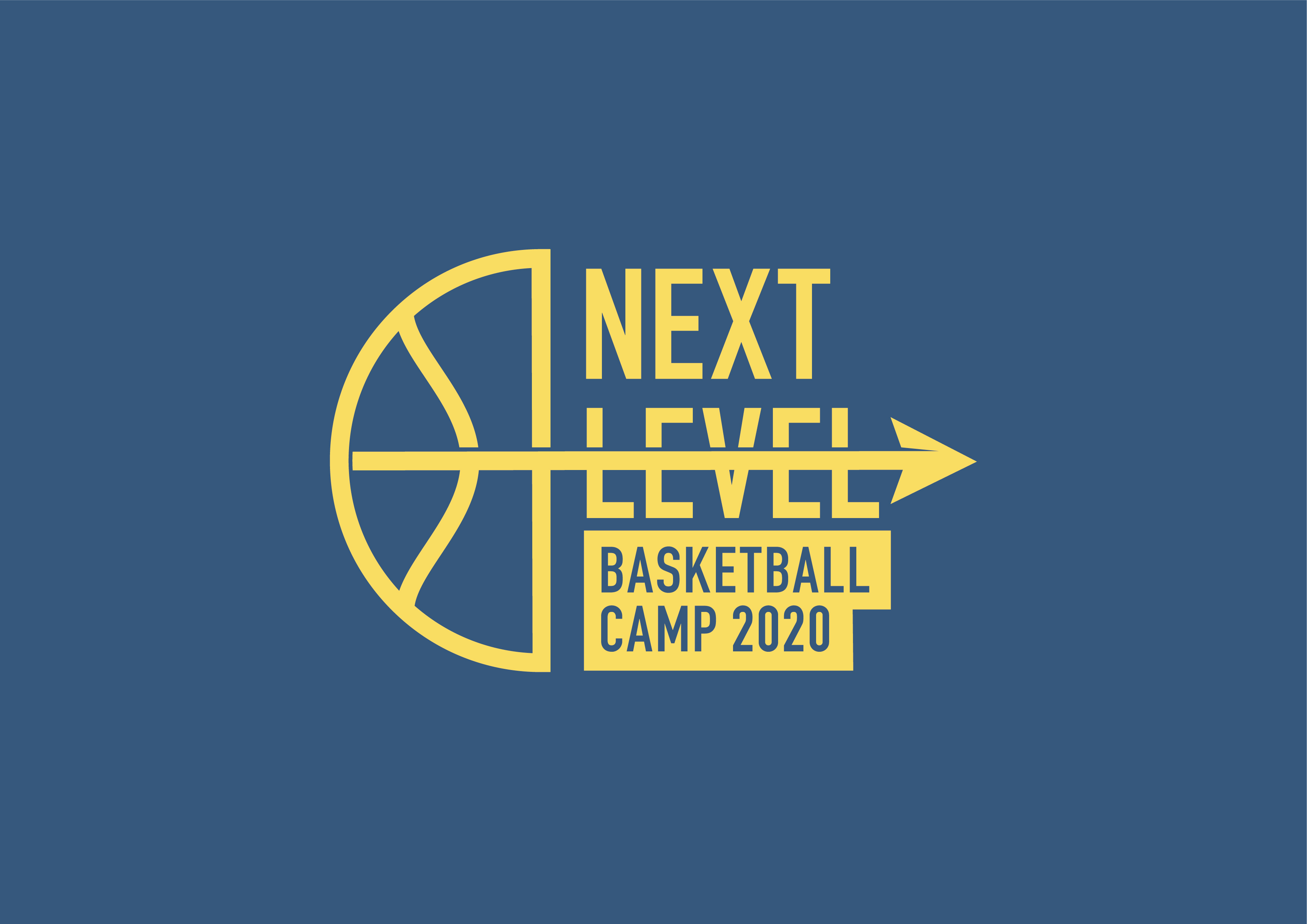 2019

Week 1: The camp was sold out with 115 participants

Week 2: The camp was sold out with 95 participants
2018
Week 1: The camp was sold out with 90 participants

Joakim Brunnström 
Joakim Brunnström, 46, with more than 20 years of experience as a basketball coach, is this season the coach of Södertälje BBK's Girls-06.
Jocke has for the past 15 years been active as a coach on the girl side in SBBK and with players from 4 years to elite.
A dedicated, committed and solid basketball coach who is made 9 years as Regioncoach and has been with 5 years at different national youth teams.
Coach Brunnström does its second Next Level Camp in 2020
Christina Batastini 
Christina Batastin, 41 years old, i is the head instructor of Batastini School of Basketball in Providence, RI.
She played and coached professionally in Europe, was a practice player for the WNBA's Connecticut Sun,  played for #1 ranked and NCAA Final Four team Stanford University, coached at Brown University, and was named a high school Parade and Nike All-American.
Christina has a Masters in Education from Harvard University and is a USA Basketball Gold Licensed Coach.
Coach Batastini is the current head coach for the Girls' High School AA Prep team at St. Andrew's School.
This will be Christinas first Next Level Camp
Stanislav Onuska 
Stanislav Onuska, 57, has worked professionally as a basketball coach for 26 years. This season he coaches Slavia Prague's women's team in the Czech highest league, Extra Liga.
In addition to that he has coached at Eurocup and has also coached several Slovak and Czech national teams at "all" ages for ladies.
In 1999 he was on the coach staff for the Czech Republic who came 5th in EuroBasket.
In 2001 he coached Syria's national team for men.
He has also been selected as Slovakia's best youth coach on numerous occasions.
Stanislav places great emphasis on the players being technically well prepared for the future and future challenges. That's why he works particularly hard with the technique when training younger players.
He also works extensively with individual and team oriented motivation as well as mental training.
This will be Coach Onuska's first participation at Next Level Camp
Aitor Paris 
Aitor Paris, 24-year-old basketball coach from Barcelona, ​​Spain.
Coach Paris has been a basketball coach for 9 seasons with a special focus on boys and girls U12 to U18 He has also trained women's seniors.
In addition to his involvement in basketball, he works as a sports teacher at a school in Barcelona.
This season he is the coach of the Catalan club Ktòlic where he coaches the club's Ladies U18.
Aitor is a dedicated, knowledgeable and promising coach who loves basketball and has previously participated as coach at several international camps.
Aitor participated in NLC18 & 19 and will now participate in his third Next Level Camp this summer
Born: 1972 Family: wife and two children
Job: Club director
Enjoys in life: Youth basketball
Three quick words describing Jocke:
Engaged, Organizational, Accurate
Joakim "Jocke" Samuelsson, has over 25 years of experience in developing youth players in basketball. He has been working as a basketball coach at high school for 15 years and with the swedish Region teams for 8 years as well as a youth national coach.
He has helped many players to reach different youth nationalteams and won the most as youth coach. However, Jocke's biggest merit is that he is Sweden's first, and only one trainer so far, who helped three players from Sweden reach the NBA / WNBA. Maciej Lampe, Damir Markota and Amanda Zahui B. have all been trained regularly by Jocke. Jocke is also the founder and still the project leader of the Lampe Challenge basketball tournament, which is played every year in May.
Next Level Camp is his latest project and will now be arranged for the third year in a row.