Next Level Camp 2020 – Stockholm
Week 1: 13-18 june
Week 2: 21-26 june
Next Level Camp is a new basketball camp for those who want to take the next step in their basketball development.
We arranged our first camp, in june 2018, and it became a big success with about 90 basketball players on the camp.
In 2019 we arrange two camps in june and both week was full.
We see ourselves as an educational camp where the goal is to give each individual new or "finer" tools to become a better basketball player.
The coaches at the camp are hand picked to ensure high quality.
All of our coaches are talented and have a wealth of skills and education.
We are now working with the preparations of edition three of Next Level Camp, 2020
Choose which week who suits you the best or why not sign up to both.
Week 1: 13-18 june
Week 2: 21-26 june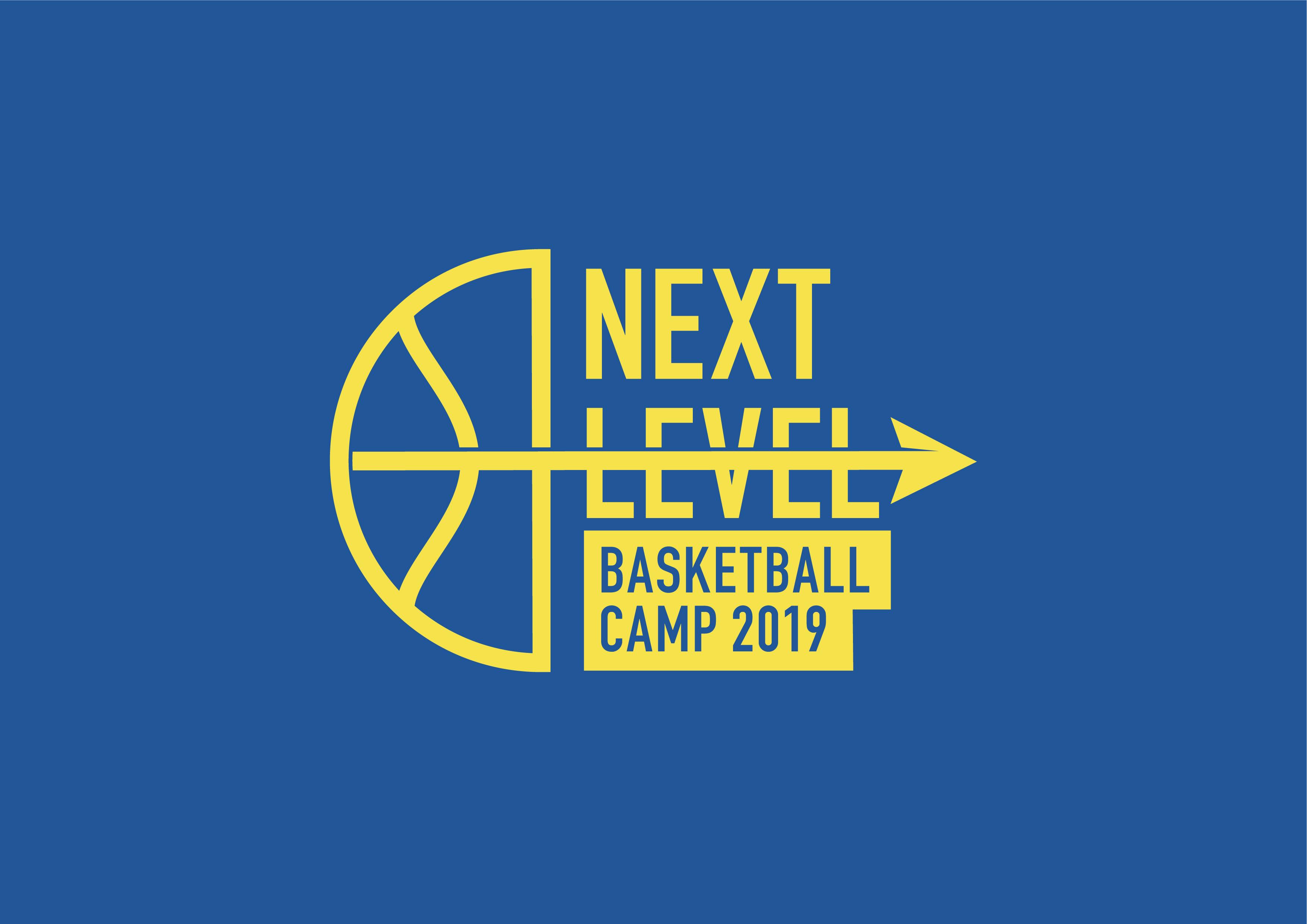 Ryan Kennegeiter
Ryan Kannegieter is a strength and conditioning coach that has worked with some of the best players in the NBA as well as all over the world. He grew up in Colorado and went to university at Towson. From there he was the Head Strength and Conditioning Coach at SportXcel, a sports performance training center in Denver, under former Phoenix Suns Strength Coach Erik Phillips.
At SportXcel, he trained many local area youth, high school, college and pro athletes.
In 2012 Ryan was the Strength Coach for Caja Laboral Baskonia in Victoria-Gasteiz, Spain. After that, he went back to SportXcel to train more local athletes. In 2016 and 2017 he then took the position of Head Strength Coach for the Beijing Ducks in Beijing, China.
After that Ryan returned to the US to continue working with NBA players, as well as other high-level athletes, Olympians, and celebrities. Some of the athletes Ryan has worked with include: Blake Griffin, Stephon Marbury, Jason Richardson, Chauncey Billups, JR Smith, Stanley Johnson, Dante Exum, Paul Millsap, Randolph Morris, Maciej Lampe, Kyrylo Fesenko, Nene Hilario, Kelenna Azubuike, and many more.
Ryan has a passion for basketball and training. He not only enjoys working with some of the best players in the world but loves working with youth athletes. He takes the same approach to training his youth athletes as his NBA players. There is nothing more rewarding to Ryan than passing on his knowledge of basketball and training to youth athletes and watching them grow into not only a good player but a good person.
Fredrik Ernmark
Fredrik Ernmark, 33, work as a teacher but it´s basketball that takes most of his waking hours.
Coach Ernmark has Step 3 licens in coaching and has been active as a child and youth coach in various clubs for just over 10 years. From this season he is responsible for AIK Basket's men's team in Superettan and boys 06 in AIK Basket. In addition to the assignment in AIK, he is also one of the coaches in the staff of the regional team in Stockholm North.
Beautiful passes collaboration and players who make their team mates better in different ways are components of the game that Fredrik values ​​a little extra. With a burning interest and great commitment and passion for basketball sports, hard work, concentration and the right attitude are the guiding principles in daily work.
Fredrik, who also attended 2018, does his second year at Next Level Camp
Kostas Kesidis
Kostas Kesidis, 43 years, was an amateur player in Greece and the USA from 1988 to 2015. He has been coaching at the semi-pro and pro levels for the past 5 years, currently men's assistant coach and U18 head coach for Apollon Kalamaria in Thessaloniki Greece.
He has been working summer basketball camps since 1994 (more notably the University of Maryland Basketball Camp, USA, 1994-2009 / WBSC, Italy 2013-currently).
Kostas is also in his 9thseason as head coach for the boys' and girls' basketball program at Pinewood American School in Thessaloniki, Greece.
As a shooting specialist, he works individually with amateur and professional players of all ages. He has a deep love for the game, hard work and people!!
Joakim Brunnström
Joakim Brunnström, 45, with about 20 years of experience as a basketball coach, is this season the coach of Södertälje BBK's development team on the women side with games in Basketettan. In addition, he is responsible for the club's Girls-06.
Jocke has for the past 15 years been active as a coach on the girl side in SBBK and with players from 4 years to elite.
A dedicated, committed and solid basketball coach who is made 9 years as Regioncoach and has been with 5 years at different national youth teams.
Coach Brunnström does its first Next Level Camp in 2019
Born: 1972 Family: wife and two children
Job: Club director
Enjoys in life: Youth basketball
Three quick words describing Jocke:
Engaged, Organizational, Accurate
Joakim Samuelsson
Joakim "Jocke" Samuelsson, has over 20 years of experience in developing youth players in basketball. He has been working as a basketball coach at high school for 15 years and with the swedish Region teams for 8 years as well as a youth national coach.
He has helped many players to reach different youth nationalteams and won the most as youth coach. However, Jocke's biggest merit is that he is Sweden's first, and only one trainer so far, who helped three players from Sweden reach the NBA / WNBA. Maciej Lampe (3 years in NBA), Damir Markota (1 year in NBA) and Amanda Zahui B. (3 years in WNBA) have all been trained regularly by Jocke. Jocke is also the founder and still the project leader of the Lampe Challenge basketball tournament, which is played every year in May.